THE ROBIN HOOD RIFLES
Are Recruiting now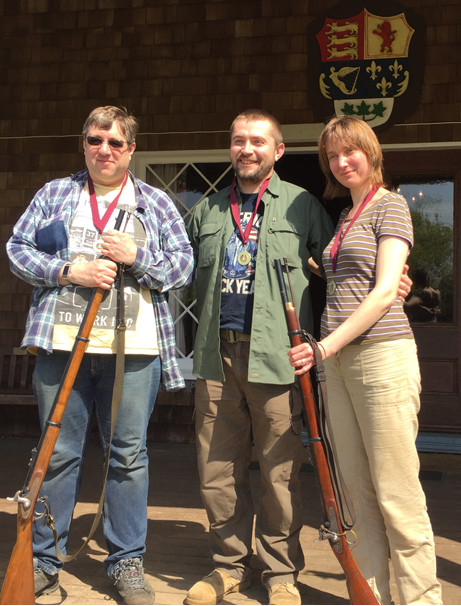 Originally formed in 1859, as part of this Country's home defence force, the Robin Hood Rifles (RHR) was the Volunteer Battalion of Nottingham. Soon recognised as an elite unit, its members had a reputation as crack shots with their .577 Enfield rifles.
More about the early days of the Robin Hood Rifles.
Re-born in 2017 the RHR is now the Nottinghamshire Branch of the Muzzle Loaders Association of Great Britain (MLAGB).
With 20 plus members we focus on shooting with the .577 calibre Enfield muzzle loading rifle as used by our forebears in the 1860's.
Our aim is to:
Promote skill at arms with the .577 Enfield rifle.
Provide practical training and support to members in respect of this historic arm.
Organise range days involving individual and team competitions at a variety of locations.
Lead the way with innovative practical targets and events.
Encourage a wide variety of people to get involved in muzzle loading shooting.
If you're interested in learning more please get in touch at rhr.enquiries@gmail.com.
Read about our recent club activities:–

RHR Thorpe Cloud June 2019

RHR at Thorpe Cloud May 2019

Matches held in Autumn 2018

Thorpe Cloud and First Aid Summer 2018

Three Matches from 2017