Black powder Musket and Rifle Shooting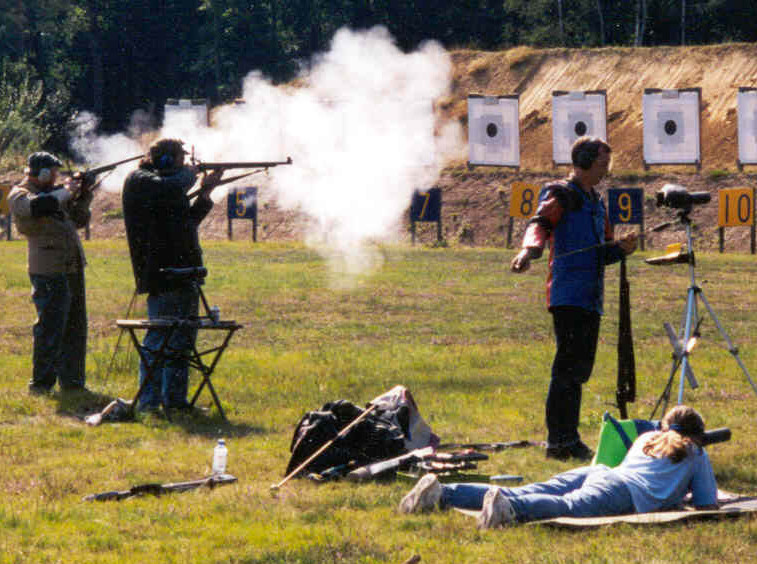 Black powder shooting uses muskets and rifles of various designs, both muzzle and breech loading. Shooting is arranged on a County wide basis, drawing members from our affiliated clubs. There are local shoots held at 100m and the BP County Open Championship at ranges from 200 to 400 yards held in Derbyshire as well as national competitions at the National Rifle Association ranges at Bisley in Surrey.
The Association organises the annual County Open Championship; but more frequent shooting is arranged by one of our affiliated clubs, the Robin Hood Rifles, which specialises in this type of shooting in the style of the mid-nineteenth century when the Nottinghamshire Rifle Association was first formed.
BP County Open Championship Reports
Video Reports on NADVAS vs. Virginia Cavalry "postal" matches 2015
10th World Long Range Muzzle Loading Championship 2015