The 2019 Mercia Match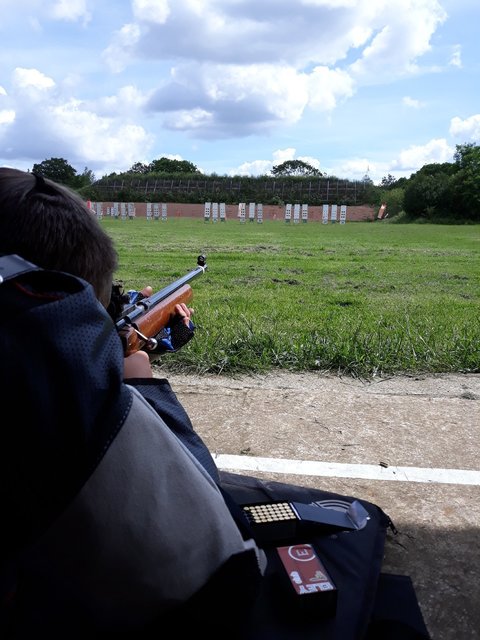 The match this year was hosted by Northamptonshire RA at Sywell range on Sunday, June 9th. Following a horrendous day of rain on Saturday, the team were all set with their waterproofs and foul weather gear. However when arriving at the range the sun was shining and it turned out to be a glorious day with bright sunshine and light winds. The wind played a major factor on the performance of shooters as it was deceptively strong with various wind changes coming in throughout the day.
Despite the match being well advertised to our affiliated clubs and individuals through TeamApp, there was only a low response and the team numbers just reached the minimum required prior to the match. Unfortunately there were last minute drop-outs and the team was left short.
The more experienced members of the team started shooting on the early details. They could then be on hand to support the new team members who were shooting the match for the first time. For some it was not only their first county match; but also their first time at long range, 50 and 100 yards. From the scores it is clear that not everyone was shooting to their best ability.
Match results:–
1: Derbyshire
2: Northamptonshire Leicestershire and Rutland
3: Lincolnshire
4: Nottinghamshire

Ladies team result
1: Lincolnshire

Junior Team result
1: Nottinghamshire
The Nottinghamshire team scores
The highest placed Nottinghamshire scorer, Andrew Cooney from EMRR club, will represent Notts. in the Champion of Champions match at Bisley during the NSRA national meeting.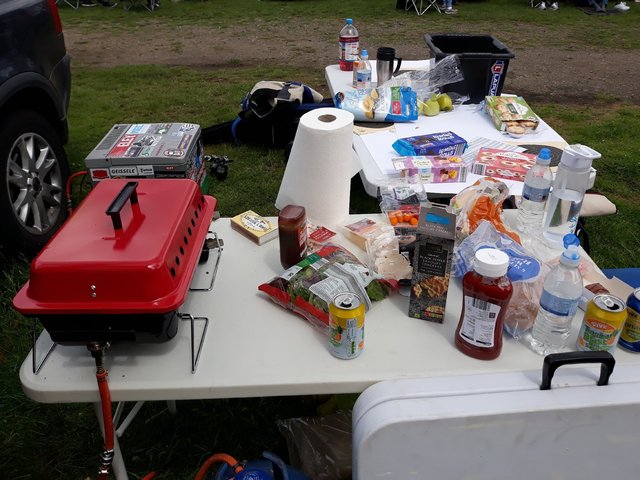 Although the day was about shooting EMRR Club provided a barbecue for all Nottinghamshire shooters. Other teams whilst eating their cheese sandwiches were very envious of Mediterranean chicken, marinated pork, and salmon fillets being freshly cooked for the team members. By the time afternoon tea came round at the end of the shoot there were several shooters from other counties asking if they could join in with the meringues, fruit and fresh cream!
Looking forward to next year, the Mercia match will be taking place on 14 June 2020, hosted by Derbyshire and being shot at Staveley Rifle Club. If you are interested in taking part in this match or would like more information on long range smallbore shooting, please contact us.
Andrew Cooney, SB County Captain.
Return to Mercia Match home page